Welcome to
Personal Impressions
Personal Impressions is one of the UK's leading brand managers/wholesalers/distributors in the arts and crafts industry, specialising in mixed media, papercrafts, card-making, scrapbooking and journaling. We are proud to represent over 70 brands from global, recognisable brands to small, niche and new.
Shop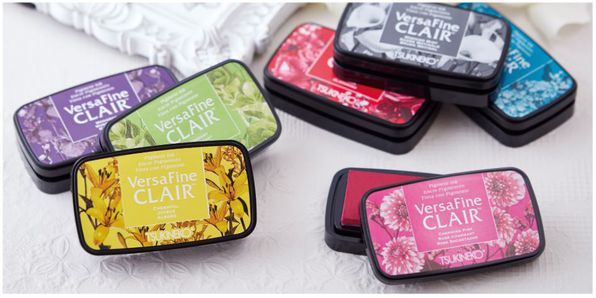 Debbi Moore Collaboration
Personal Impressions are delighted to announce a new collaboration with Debbi Moore (from "Debbi Moore Designs") in a mission to bring our customers/audiences more crafting choice and a new education programme to inspire.
"Debbi Moore Designs" stock an exciting range of craft materials for cardmaking, scrapbooking and more. Her designs offer elegant and traditional themes and the ranges have been designed to offer inspiration to both the beginner and advanced crafter. Designed for Crafters by Crafters.
Debbi More Facebook Shop Debbi More Products

Debbi Moore Facebook Lives
Debbi will be featuring our products on a regular Facebook Live starting this week featuring Sweet Dixie Christmas Dies.

Sue Dix's 2021 Christmas Die collection will be featured on Debbi's Facebook Live this Thursday at 6.30pm-8.00pm. There will also be another show the following week on Thursday 4th November.
Please pop over and say "hi" and let us know what you think of the collection?
Also, if there is one of our products that you would like featured, please let us know?
Tsukineko Deliveries
97,603 units of stock (469 different products) are due from Tsukineko in the next 10-14 days.
The delay in arrival has been due shipping. We are expecting two orders at the same time - one order was placed in June and the other was placed in July but due to haulage challenges both deliveries are arriving together.
When stock arrives it will be sold on a first come, first served basis (and is subject to stock availability).

Click on the Excel icon below to download a list of stock we are expecting to arrive.

Inktober 2021
Jake Parker created Inktober in 2009 as a challenge to improve his inking skills and develop positive drawing habits. It has since grown into a worldwide endeavor with thousands of artists taking on the challenge every year.
Inktober rules:
Make a drawing in ink (you can do a pencil under-drawing if you want).

Post it (post it on any social media account you want or just post it on your refrigerator. The point is to share your art with someone.

Hashtag it with #inktober and #inktober2021

Repeat
More Info
Buy Inktober Products
Kuretake
To help businesses we have amended the way we sell Kuretake products.
Instead of selling in boxes of 6 or 12, products of individual colours (or nib sizes), pens will now be available as single units. The changes have been made for the following ranges:
Tsukineko Label Changes
In the coming months, Tsukineko will be removing the "child safe and non-toxic" claim on their labels in the Versacolor ink pad range.
Tsukineko have not made any changes to the products but wish to ensure there is no confusion with UKCA/CE marking or EN-71 testing requirements (which apply to stationary products that are designed to appeal to children, but not those only intended for adult use).

CHSi 2022, NEC Birmingham
The 2021 CHSI Stitches has been cancelled until 27th & 28th February 2022 at the NEC, Birmingham. Next year's trade show promises:
Be the industry's essential meeting place

Allow you to see and touch the newest products

Provide a brand new high profile speaker line-up

See the return of the popular catwalk

Allow 2 days of face-to-face business opportunities

Reveal the findings of the annual The Craft Report
More Info
CreativeWorld 2022, Frankfurt
29th January to 1st February 2022
Creativeworld: International Trade Fair for Hobby, Handicraft and Artists' Supplies
Creativeworld is the world's largest and most important trade fair for the DIY sector. The key players and newcomers to the sector meet in Frankfurt am Main. They present their innovations in the product groups hobby and handicrafts, graphic arts and artists' requisites, handiwork, textile design and graffiti and street art.
2021 London Stationery Show
5th-6th October, Business Design Centre, London
London Stationery Show is the UK's only trade event dedicated to stationery, showcasing the biggest selection of writing and paper products from around the world.
More Info
2021 Strictly Come Dancing
Sara Davies MBE is the sixth celebrity contestant confirmed for Strictly Come Dancing 2021.
Sara is affectionately nicknamed "Crafting Queen".
More Info
2021 Best of Craft Awards
Voting is now open! Celebrating the best of the crafting scene with the industry's most prestigious awards! Now is the time to vote for your favourites in the Best of Craft Awards 2021.