Photopolymer Clear

Stamps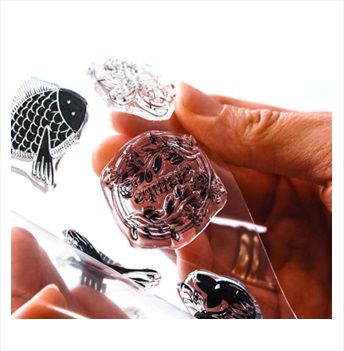 Red Rubber

Stamps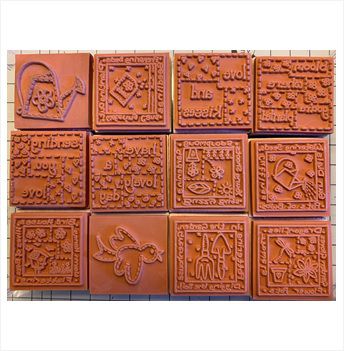 Bespoke

Stamps/Signs/Presses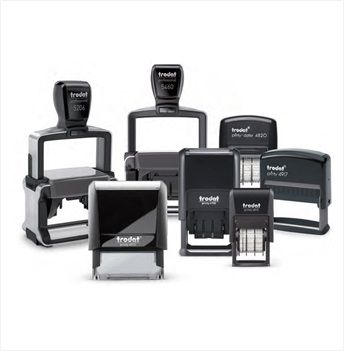 Crystal Clear. High clarity, shiny stamps that resists yellowing. Transparent for easy inking and positioning of your stamped image.
Low carbon footprint. 99% of unexposed resin is reclaimed, processed and reused 99% to keep your carbon footprint minimal. Our packaging is also recyclable!
Ink compatible. Designed to work excellently with all water based inks (which account for over 90% of all stamp ink use).
Tear resistant. The stamps are durable and tough.
Keep original shape. The stamps can be stretched and will relax back to their original shape.
Naturally sticky back. The stamps peel off individually from the sheet making them easy to mount onto an acrylic block for stamping.
Long lasting. The stamps have been tested to a million impressions so they will last for a very long time!
Deep etch. The stamps are made to an optimised thickness of 3.2mm (.125"). This gives the stamp deep plate relief whilst still holding all the fine detail required.
Wood Mounted Red Rubber Stamp. Our red rubber stamps are made traditionally and are typically sold pre-mounted on a wooden block
Durability. Quality rubber is used in the manufacturing process. Also, as the stamp is mounted this minimises wear and tear and provides a durable, longer-lasting paper crafting stamp.
Quality Image. The imprinted rubber designs produce a clean image with a high quality print for adding decorative touches to work.

Versatility. Our rubber stamps can withstand higher temperatures than clear stamps so can be used for more crafting techniques e.g. can be used with heat embossing powders for raised artwork.

Ready for Use. Designs are pre-mounted onto a wooden block making them ready to be picked up and used straight away.

Richfords supply all types of stamps:
Traditional Rubber Stamps

Self-inking stamps.

Band stamps

Daters and numberers
We also supply:
Engraved signs

Badges

Company seals

Embossing presses