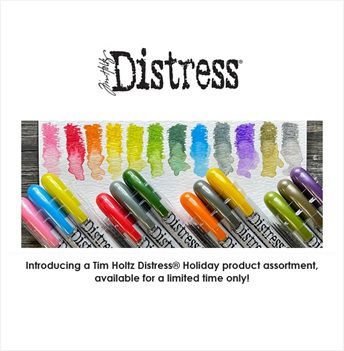 Distress Crayons Tim Holtz
Launched Wednesday 13th October by Ranger. New Limited Edition Distress Crayon Pearl Sets are formulated to achieve vibrant pearlescent colouring effects. The smooth water-reactive pigments are ideal for creating brilliant backgrounds, water colouring, smudge effects and more! Colour directly onto surfaces and blend with water, then layer with Distress Inks or Stains for endless creative possibilities.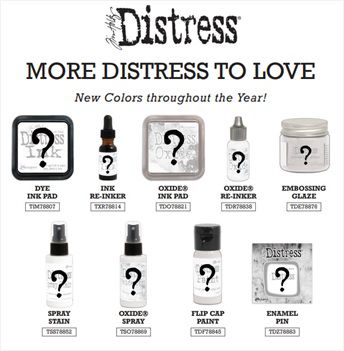 Tim Holtz New Distress Colour
Join Tim Saturday, October 16th at 5pm UK YouTube LIVE for the New Distress Colour debut.
We will be shipping stock from Monday 18th October. Pre-orders will be possible via our website (or download form) from Monday 4th October.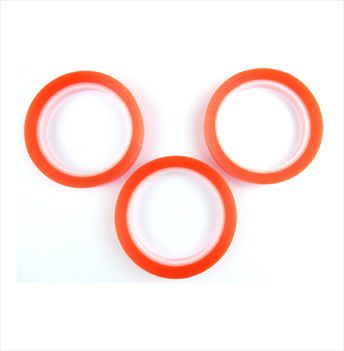 Red Liner Tape
COMING SOON
Ultra-Clear Tape. Double-sided clear, sticky, adhesive tape. Ideal for card making, decoupage, photos and scrapbooking. Acid and Lignin free. Various pack options in 3mm, 6mm, 9mm widths and 5 metre or 10 metre lengths.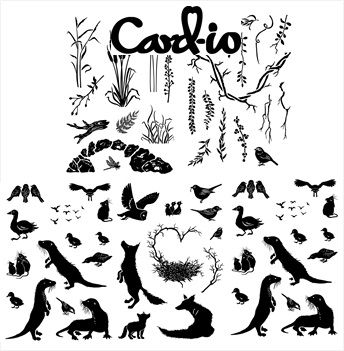 Card-io Combinations
New release Card-io Combinations, Card-io MajeMask Stencils, Card-io Sentiments and Majestix.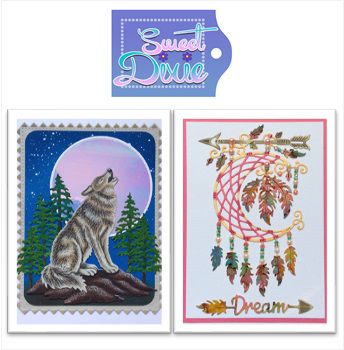 Native American Dies
A selection of 14 dies with a native American theme from wolves to totem poles, cowboy boots and hats and feathers to eagles.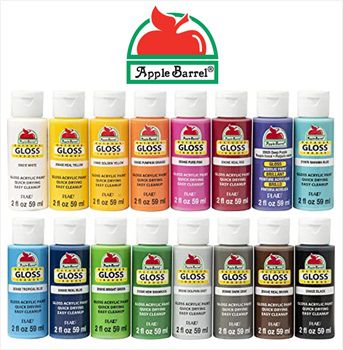 Apple Barrel Gloss
New gloss acrylic colours that provide premium performance on wood, Styrofoam, paper mache, tin, terra cotta, wood and any porous surface.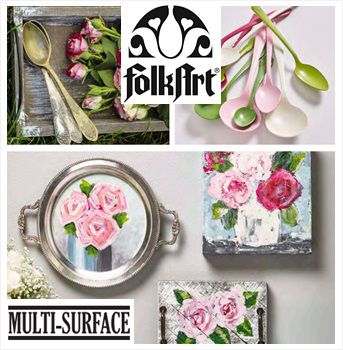 FolkArt Packs
New multi packs of multi-surface paint and colour shift assortments that can be used on indoor and outdoor projects.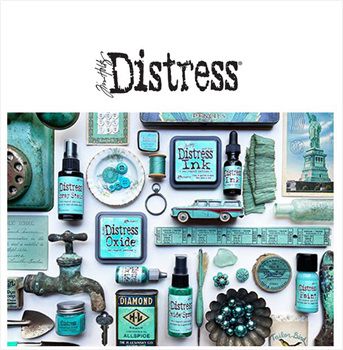 Tim Holtz Distress
Tim's new colour "Salvaged Patina" is perfect for the new vintage, stained, aged effect crafters are creating in their altered books, scrapbook pages, cards and paper craft projects.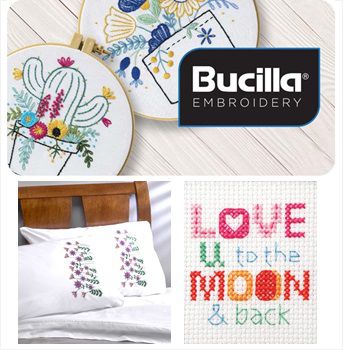 Bucilla Embroidery Kits
Bucilla ® Cross Stitch and Embroider Kits are for beginners or needle crafters looking for a easy finish projects.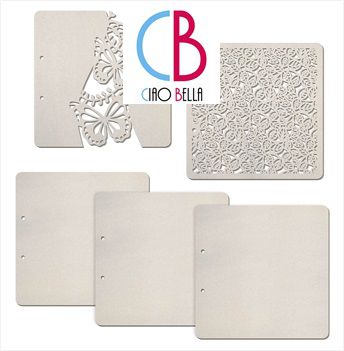 Ciao Bella Binding Art
These shaped pages are made of chipboard and are perfect to be decorated with scrapbooking techniques, papers and glues.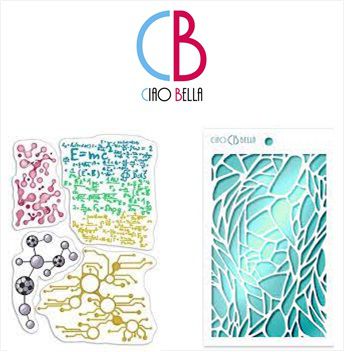 Ciao Bella Stencils
Ciao Bella Stencils are designed to add layering textures and designs to your projects. The stamps have a deep plate relief yet provide fine detail.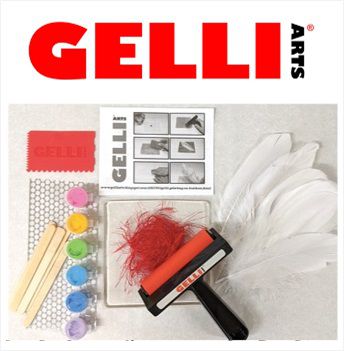 Gelli Arts Kits
Gelli Arts kits include a plate, paint, accessories and instructions to create your own themed mono print.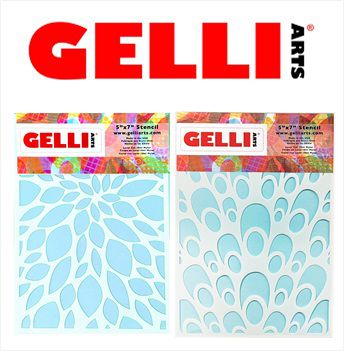 Gelli Arts Stencils
Gelli Art stencils are made from 10mil mylar. They are durable and reusable.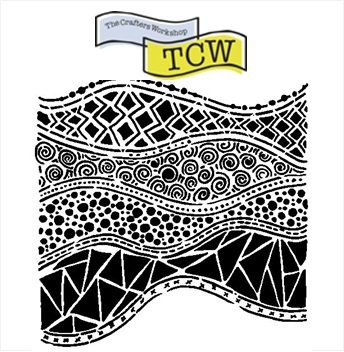 TCW Stencils
The Crafter's Workshop stencils are designed for card-making, doodling, tracing, stencilling, quilting , sponging, stippling, spritzing, chalking and more..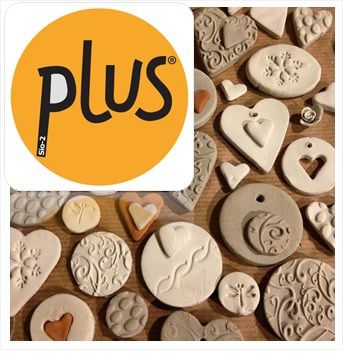 Air Drying Clay
A natural self-hardening clay. No firing is necessary. After drying this self-hardening clay is strong, solid and durable.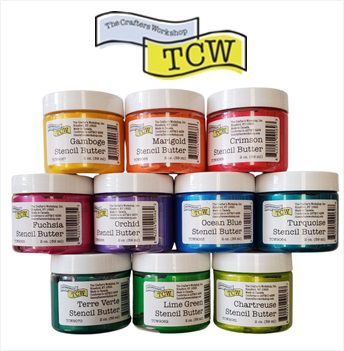 TCW Stencil Butters
Delicious spreadable Stencil Butter has a shimmer and shine, that spreads easily with a palette knife. It has the body of a soft modelling paste that holds its peaks and valleys for texture and interest.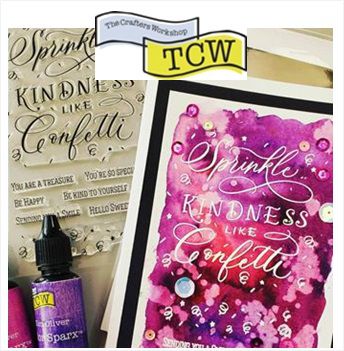 TCW Stamps
Beautiful templates & stencils for scrapbooking, cardmaking, art journals, mixed-media, collages, paper arts, surface design, quilting, stencilling, home decor and more.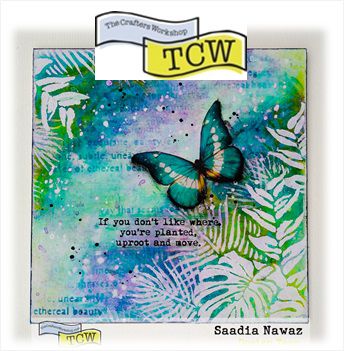 TCW Media Boards
Great for all types of wet media including: paint, ink, watercolor, paste, collage and everything in between.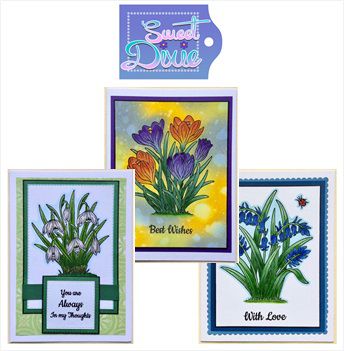 Sweet Dixie Stamps
"Realistic Florals" from Sue Dix is a range of 9 stamps including: Sunflowers, Primroses, Honeysuckle, Anemone, Violets, Snowdrops, Lillies, Bluebells, Primroses and Crocuses.